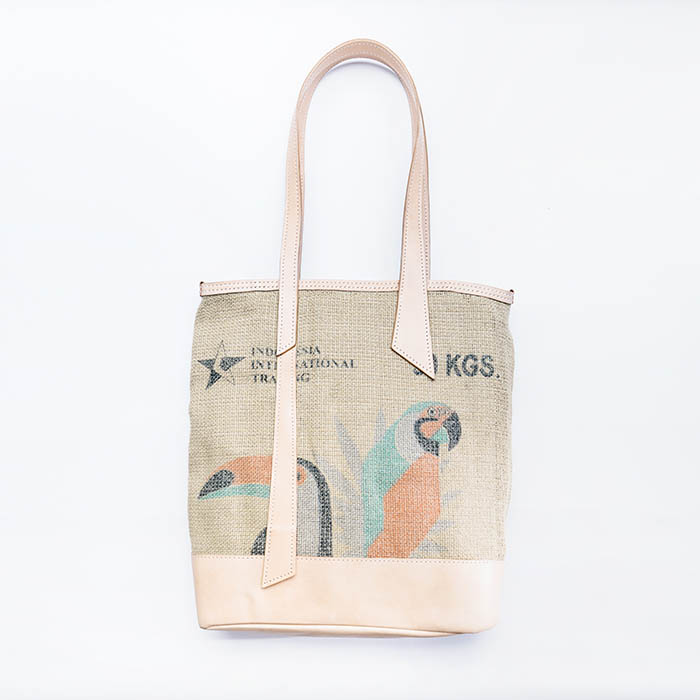 Shop Tools - Merchandise
The idea comes from repurposing and transforming unwanted scraps from our workshops. Space Roastery brewed tons of coffee within a short-limited time resulting in many coffee sacks. Sacks that was once used to carry and transport coffee beans from across the country are now transformed to a one of a kind, unique up-cycled tote bag made from recycled coffee bean bag.

Product Descriptions & Materials:

Handcrafted in limited amount in our workshop.
Hand-stitched leather straps made from natural cowhide leather.
Up-cycled coffee bean sack.
Over time of use, expect a changing shade color from the leather.
Product are made with a conscience.